Top 14 Things To Do In Tallinn, Estonia
Tallinn, the charming capital of Estonia, is a beautiful city to explore all year round, but it truly comes to life during the winter season. With its snow-covered cobblestone streets, cozy cafes, and stunning medieval architecture, Tallinn is a winter wonderland that offers a variety of activities and attractions for visitors to enjoy. In this article, we've compiled a list of the top 13 things to do in Tallinn, Estonia during the winter season.
Visit Tallinn's Christmas Market: Tallinn's Christmas Market is one of the most magical places to visit during the winter season. The market is held in the heart of the Old Town, and visitors can enjoy festive music, traditional Estonian food, and handcrafted gifts.


Explore the Old Town: The Old Town of Tallinn is a UNESCO World Heritage Site and is a must-visit for any traveler. The medieval architecture, colorful buildings, and winding streets create a unique and charming atmosphere that is especially enchanting during the winter months. A good way to do this is by booking a private tour with a local.


Try Traditional Estonian Cuisine: Estonia's cuisine is unique and delicious, with hearty dishes like black bread, sauerkraut, and pork. Visit a local restaurant to sample some of Estonia's traditional dishes.


Visit KUMU Art Museum: The KUMU Art Museum is Estonia's largest art museum and is a must-visit for art enthusiasts. The museum features works by Estonian artists from the 18th century to the present day.


Go Ice Skating: During the winter season, several ice rinks open up in Tallinn, and ice skating is a fun and festive activity for visitors of all ages.


Visit Kadriorg Palace: The Kadriorg Palace is a beautiful baroque palace that was built for Catherine I of Russia. Visitors can explore the palace's stunning gardens and visit the Estonian Art Museum, which is housed in the palace.


Take a Sauna: Saunas are a big part of Estonian culture, and visiting a traditional Estonian sauna is a must-do activity during the winter season.


Visit the Estonian Open Air Museum: The Estonian Open Air Museum is an outdoor museum that showcases traditional Estonian architecture and rural life. Visitors can explore the museum's farmhouses, windmills, and churches.


Try Ice Fishing: Ice fishing is a popular activity in Estonia during the winter season. Visitors can rent equipment and try their hand at catching perch or pike.


Visit the Seaplane Harbour Museum: The Seaplane Harbour Museum is a fascinating museum that is housed in a seaplane hangar. The museum features interactive exhibits on Estonia's maritime history.


Take a Day Trip to Lahemaa National Park: Lahemaa National Park is Estonia's largest national park and is located just outside of Tallinn. Visitors can explore the park's forests, bogs, and lakes, and visit the traditional fishing village of Käsmu. There are also many other national parks in Estonia.


Attend a Concert: Tallinn has a vibrant music scene, and there are always concerts and performances taking place throughout the winter season.


Take a Winter Walk: Tallinn is a beautiful city to explore on foot, and taking a winter walk is a great way to see the city's sights and enjoy its festive atmosphere.

Take a trip outside of the city and discover one of Estonia´s many fascinating islands.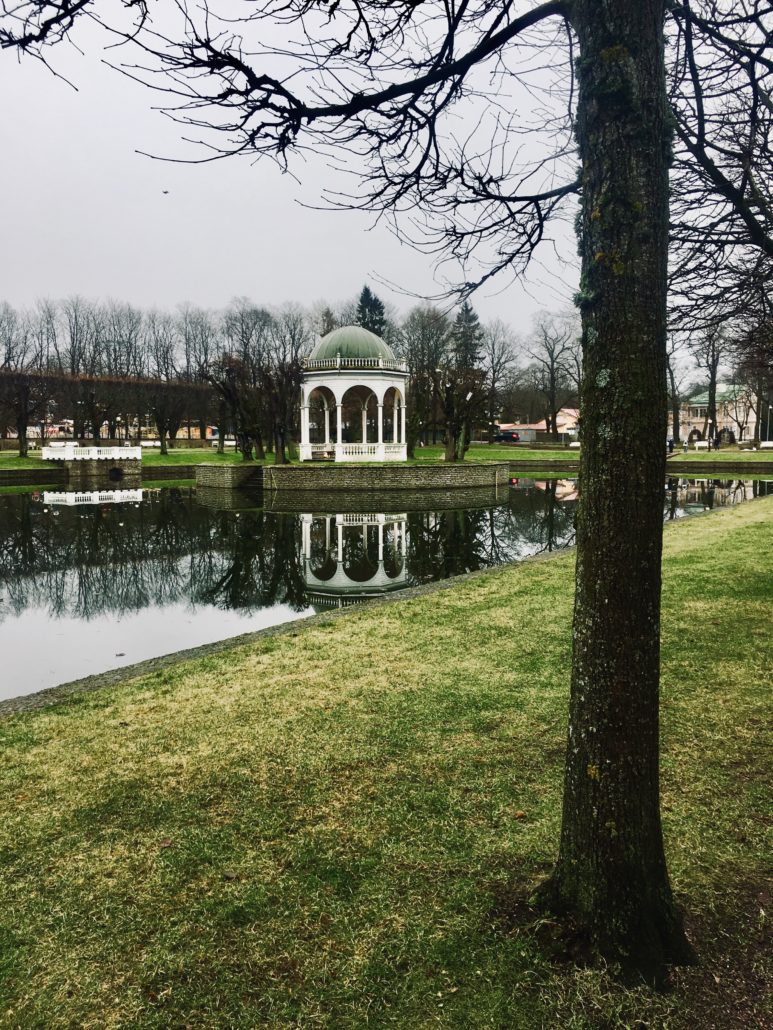 Tallinn is a wonderful destination to visit during the winter season, with a wide range of activities and attractions for visitors to enjoy. From visiting Christmas markets and exploring the Old Town to trying traditional Estonian cuisine and taking a winter walk, there's something for everyone in Tallinn. Whether you're interested in history, culture, or just soaking up the winter atmosphere, Tallinn is sure to impress.
To make the most of your trip to Tallinn, it's important to plan ahead and book your activities and accommodations in advance. Be sure to bring warm clothing and comfortable shoes for walking on snow and ice-covered streets. With its charming atmosphere, stunning architecture, and festive events, Tallinn is a must-visit destination for anyone traveling to Estonia in the winter season.